2018 Eastern Region Younger Member Council Peers Group Award for Large Groups
ASCE Philadelphia YMF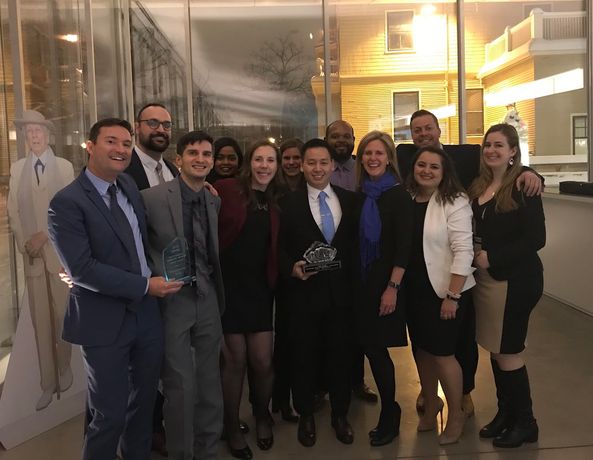 The Philadelphia YMF received the Peers Group Award this year at the regional Eastern Region Younger Member Council (ERYMC) conference in Buffalo, NY. It was an honor to have been voted for this award from the Younger Member Groups within the Eastern Region. This award recognizes the efforts our YMF have demonstrated to serving ASCE members by organizing outreach programs for K-12 students, hosting technical tours and presentations for young professionals, and establishing initiatives such as the Mentorship Program to build a bridge for college students transitioning to the next chapter of their engineering career, along with many others.

"Even as a new face, the YMF members were always extremely friendly and welcoming. The events were not only fun and educational, they were also making a difference. In the past few months, I've attended Dream Big, an engineering movie aimed towards promoting STEM interest within the younger generation, and have volunteered with the Chester Arthur School Civil Engineering Club. Both programs, started by ASCE, have had such a positive impact on the engineering community and Philadelphia's future engineers." – Lindsay Chateauvert (from her Member Testimonial)

Thank you to our Philly YMF Board and all of our members for your contributions to the ASCE Philadelphia Section, as well as towards ASCE's mission of advancing the civil engineering profession and serving the public good.