2018 Eastern Region Younger Member Council Outstanding Younger Member Group Project Award
ASCE Philadelphia YMF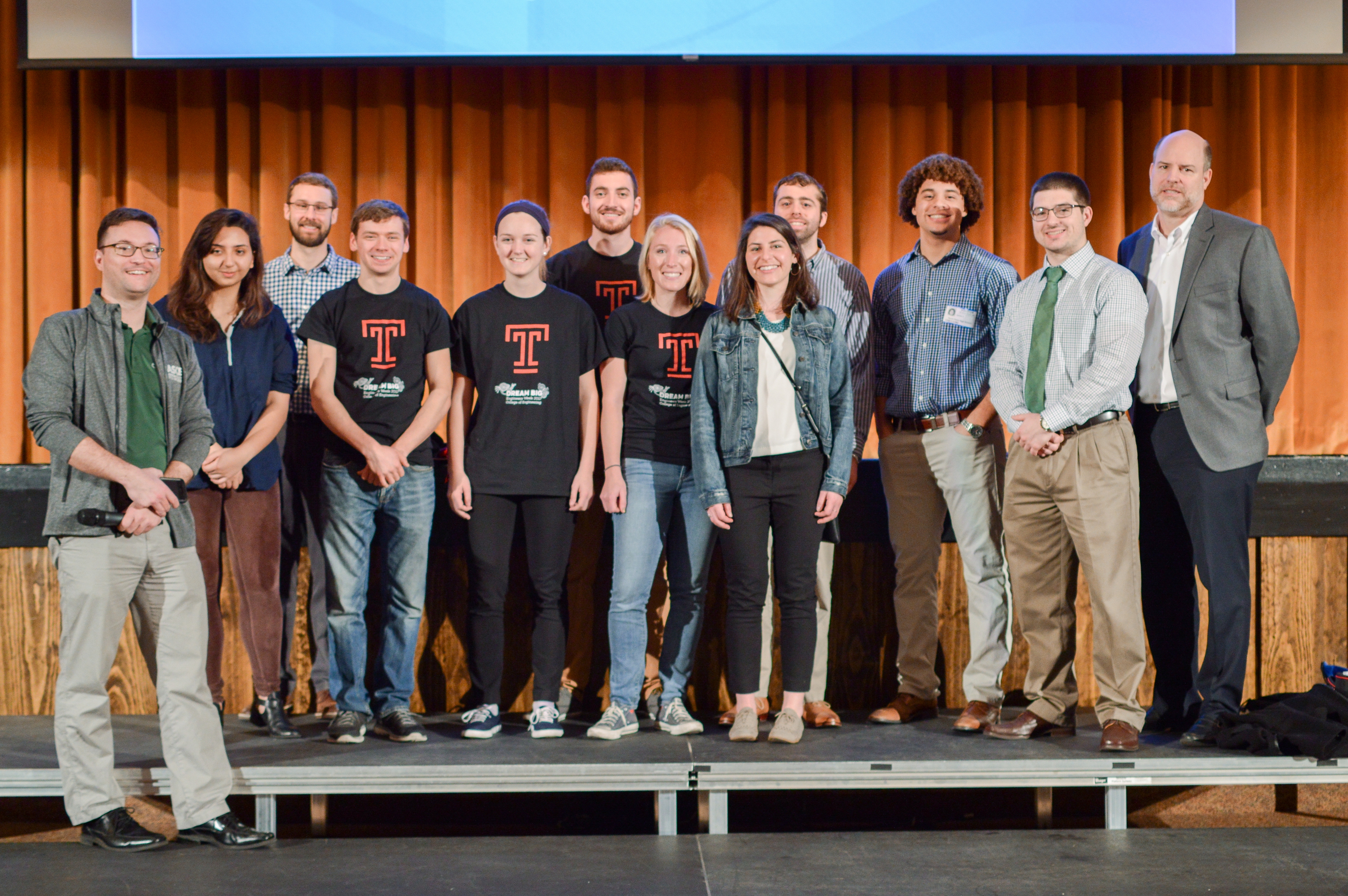 This year, the Philadelphia YMF received the 2018 Outstanding Younger Member Group Project Award, presented at ASCE's Multi-Region Leadership Conference by the Eastern Region Younger Member Council (ERYMC). This recognition was in honor of the YMF's 2017 Dream Big Inspired Engineers Week STEM Outreach at North Penn High School in Lansdale, PA. The purpose of the project was to engage with students at North Penn High School (NPHS) about a range of civil engineering careers and professions during Engineers Week, meanwhile collaborating with industry professional engineers and ASCE student chapters' volunteers. The YMF organized a coalition of local engineering groups in the Philadelphia area, led by then YMF K-12 Outreach Co-chair Charlie Mumford (AECOM), ultimately reaching out to 200 students over five hours.

"I would like to be a civil engineer that helps improve everyday tasks #DreamBig" – NPHS Student


Project members who were integral in planning and coordinating included Caroline Voigtsberger, EIT (Hunt Engineering Company), Cory Bogas, EIT (HNTB), Yasmina Shields, EIT (Clark Foundations, LLC), and Matthew Parkhurst, PE (Mainline Energy Consultants). Charlie Mumford worked closely with the ASCE student leaders to coordinate and have their engineering student members engaged in the day's activities. At the time of the outreach efforts, Cory Bogas, an alum of NPHS, was President of Temple's ASCE Chapter and Yasmina Shields was President of Drexel's ASCE Chapter. Also at the time, a number of Temple University's Engineers Without Borders Chapter leaders including Alex Hazuda, EIT (HNTB), Jodie Hyland (HNTB), and Claire Marshall (Mott MacDonald) volunteered as well.
"As an active ASCE member, I have realized over many years the importance of giving back to the community. Volunteering at the outreach event at North Penn High School was important to me because I am an alumni of North Penn and the Engineering Academy at North Penn High School gave me the drive to get to where I am today." - Cory Bogas


"The strength to this project was that our Philadelphia YMF led a coalition of local engineering organizations, including ASCE student chapter leaders and students, in order to make a large-scale community impact during Engineers Week, while also providing a model outline for other ASCE chapters across the country for future K-12 outreach efforts" - Charlie Mumford


An ASCE led assembly began the day and featured Dream Big movie trailers and discussion; multiple rotations were then simulated following the large group assembly. One rotation consisted of the Windy Tower activity, from ASCE's Dream Big STEM activities' education resources. Students then rotated to three additional break-out rooms to have candid, genuine discussions about the civil engineering field.
In another rotation, students were given a presentation on Green Stormwater Infrastruture by Andrew Stathos, PE (Pennoni); and in another rotation, students were given a presentation by the Philadelphia Engineers Without Borders chapter (James W. Furman II and Matthew Parkhurst leaders) to convey that there are more opportunities in engineering than just in your backyard. Philadelphia area engineers Shane Moran, PE, CBSI (McCormick Taylor), and Brian Ward, (Partner Engineering Science, Inc.) also volunteered.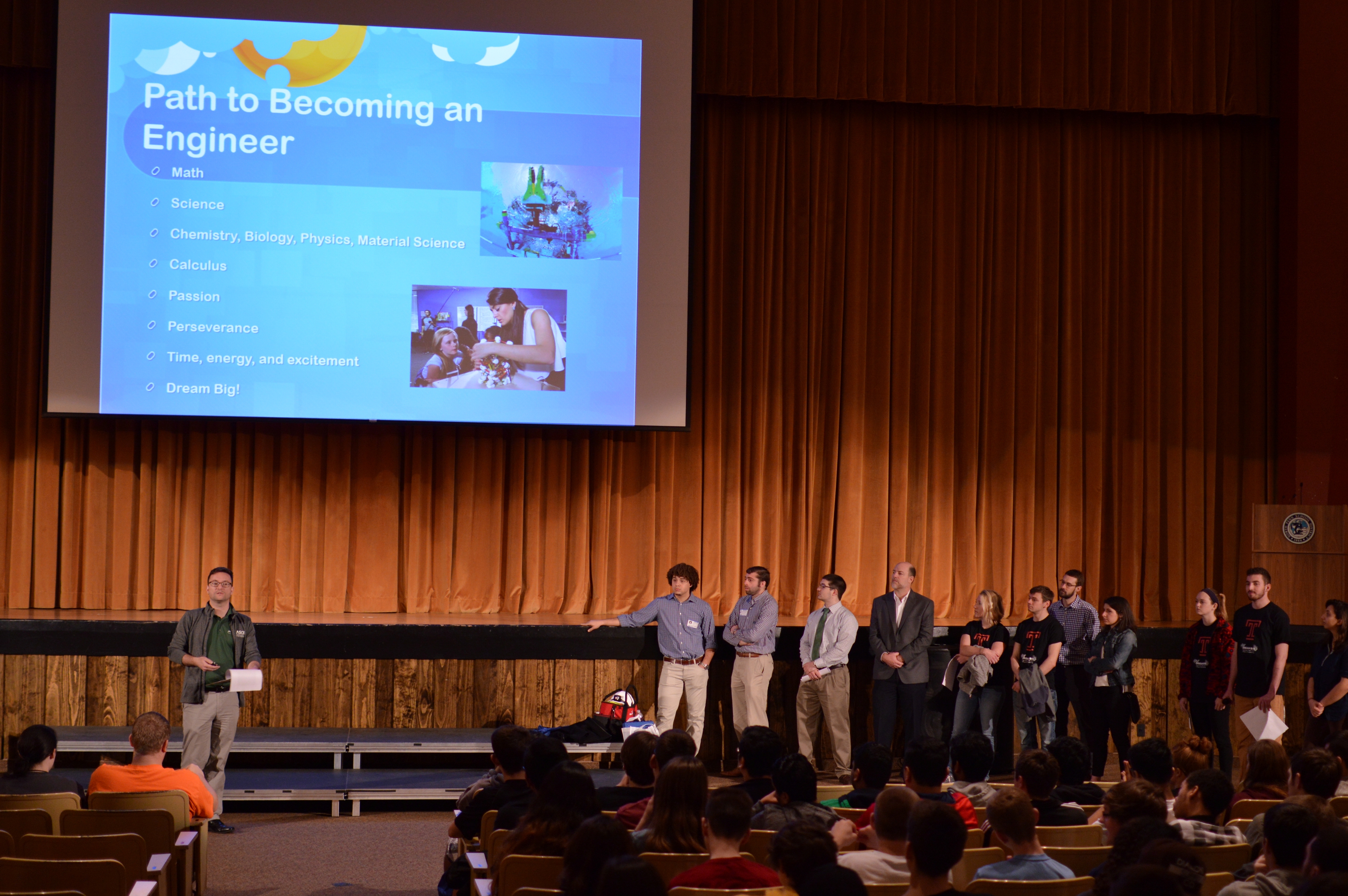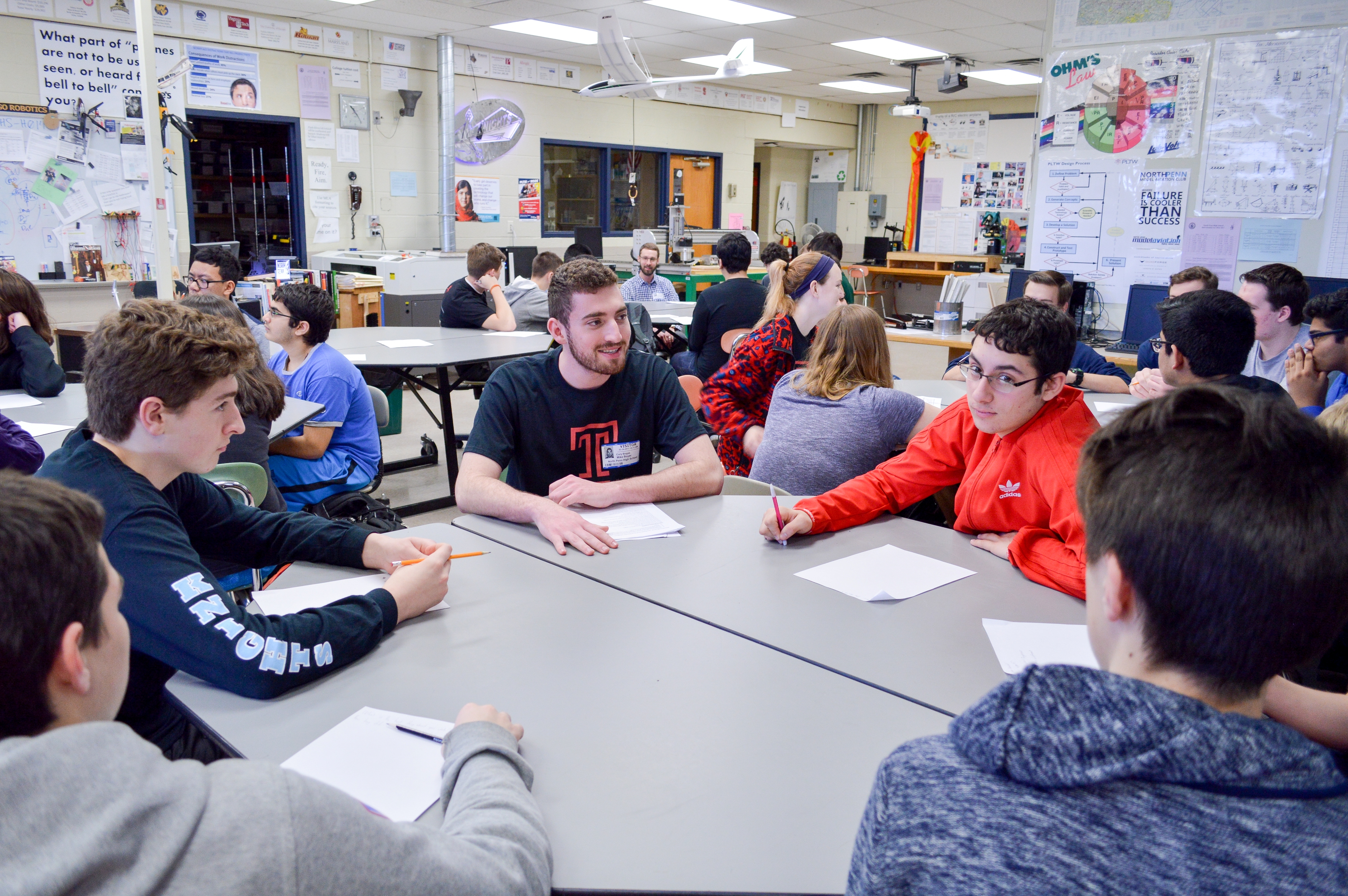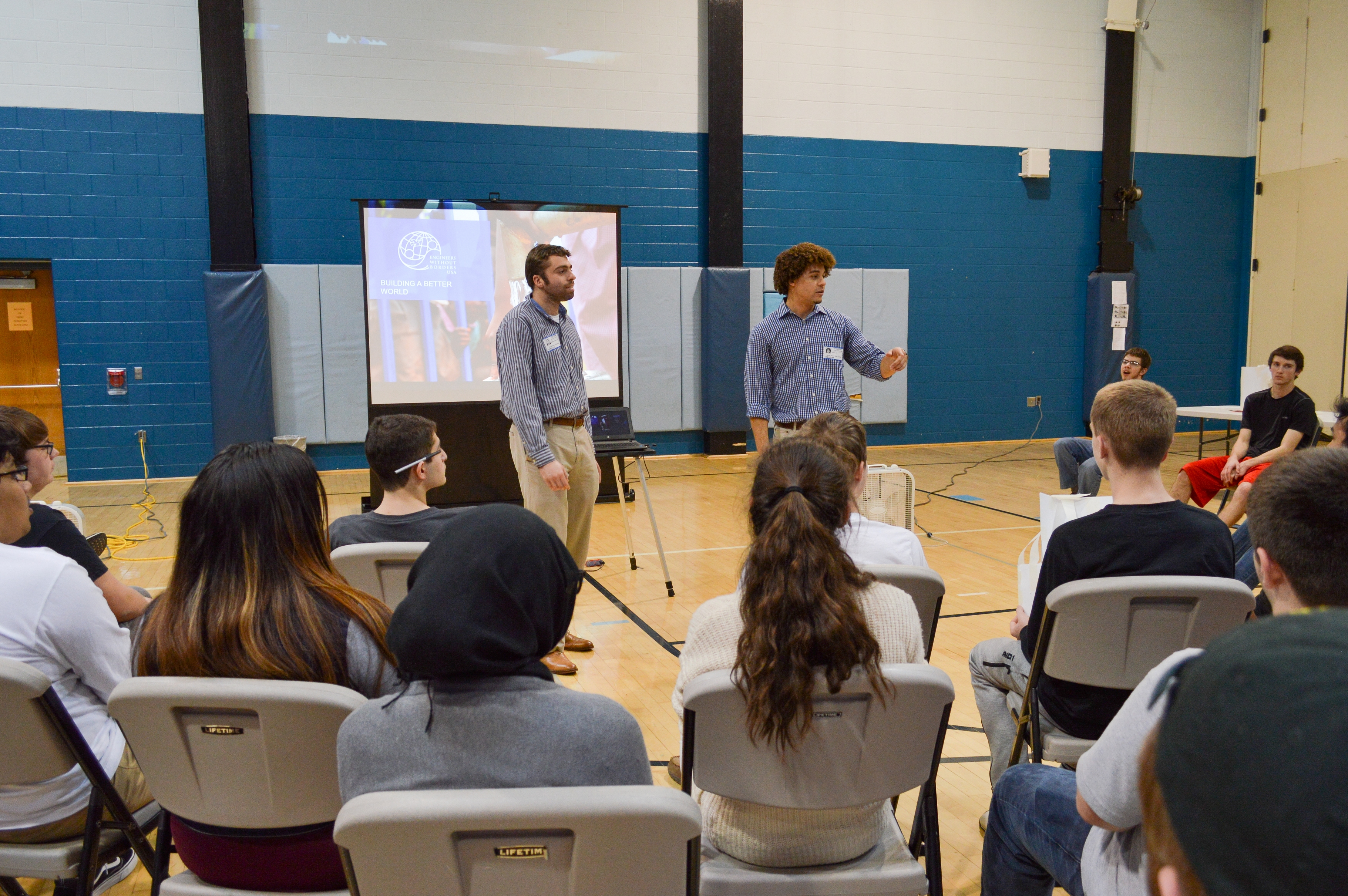 At the conclusion, students were given a final activity to reflect on their day in the form of #DreamBig post-its. A sample of some of their post-its:
"My big dream for the future is to design/build a professional basketball stadium" – NPHS Student

"To have a mix of comfortable living for humanity with sustainable systems that keep environment clean" – NPHS Student

"Be able to take LED skills and apply them to civil and computer engineering in order to help and improve lives" – NPHS Student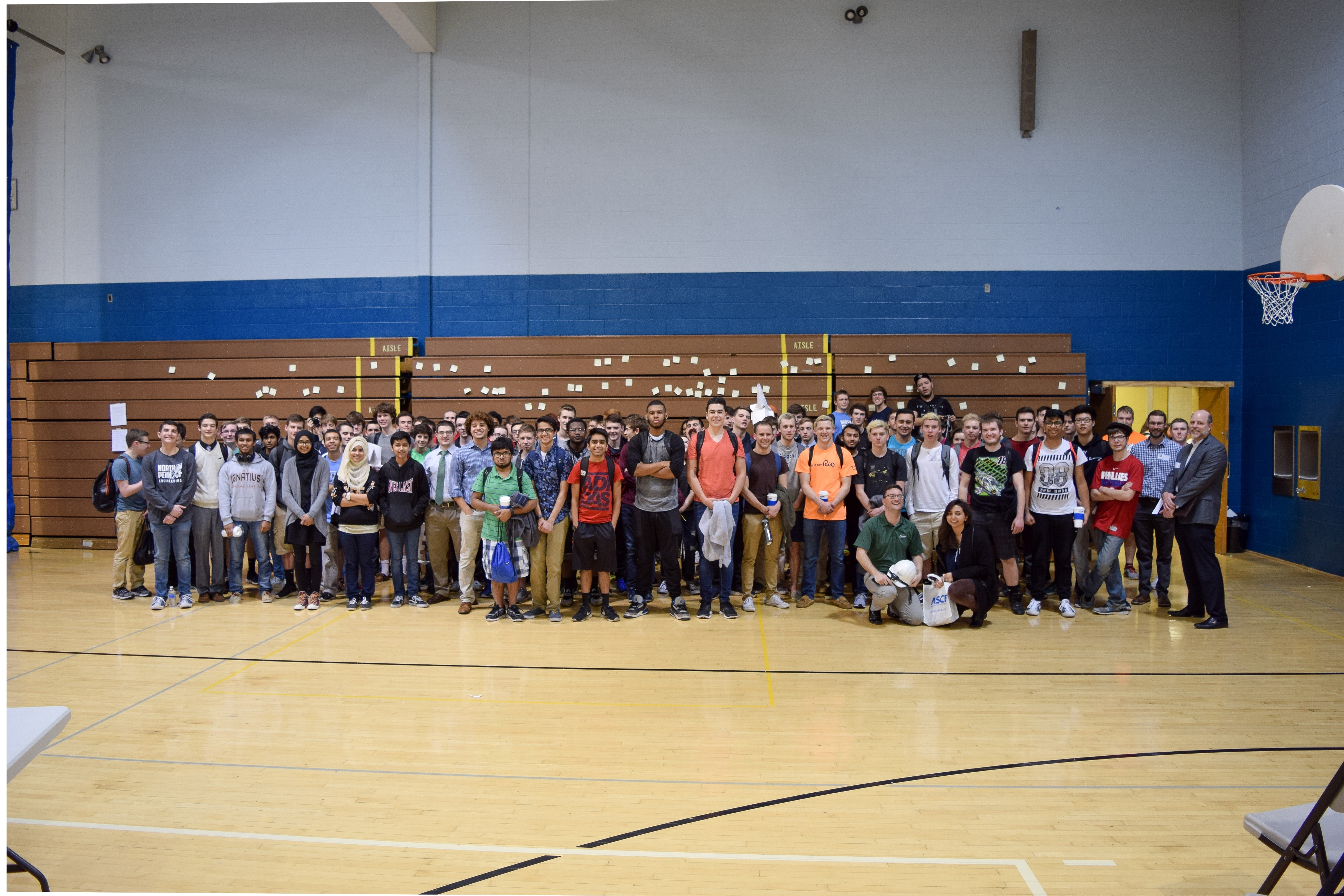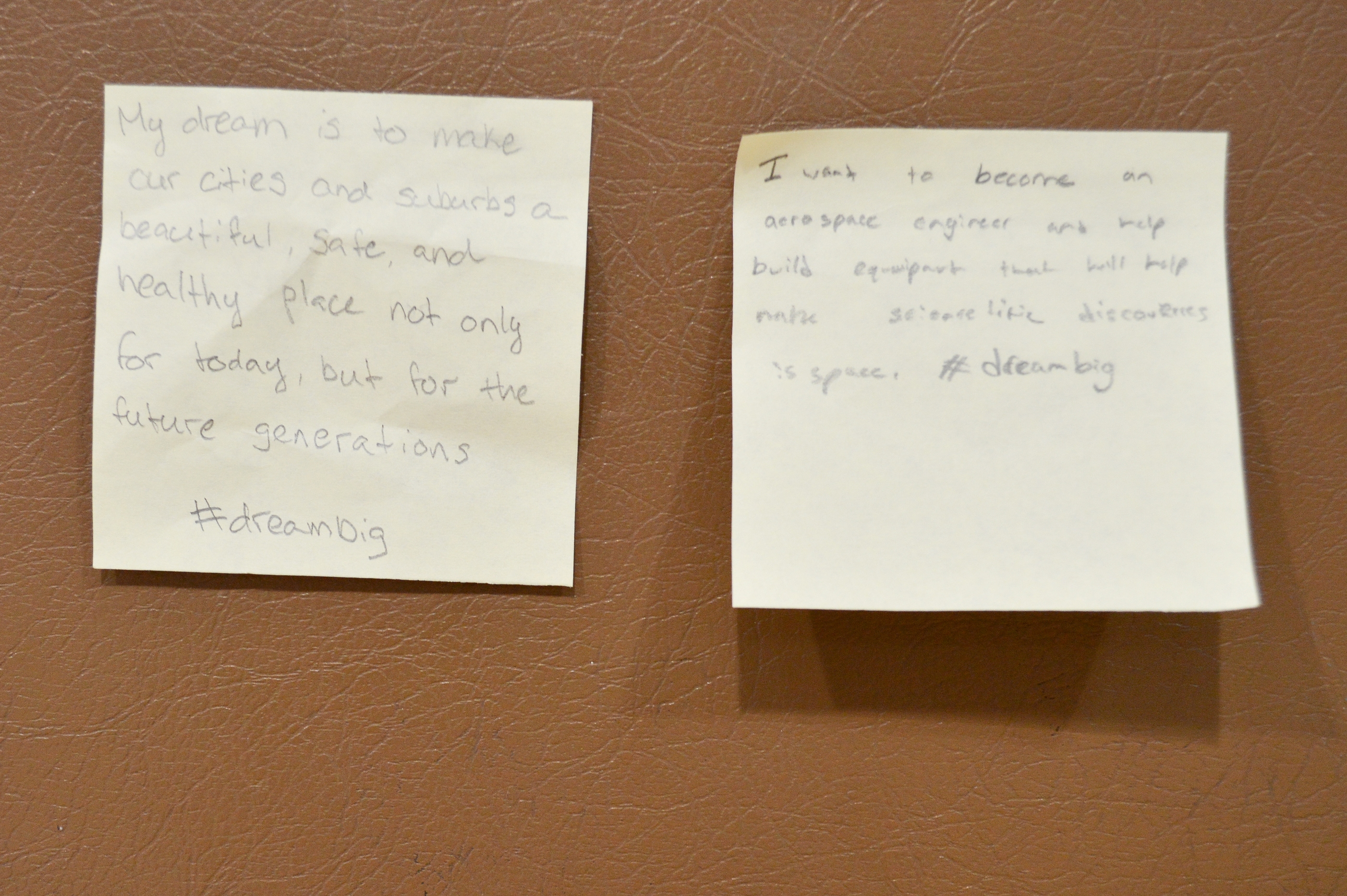 In total, five hours were spent at North Penn (8 AM to 1 PM) with all 180 students. 100+ Photos from day-of outreach can be viewed here:
https://goo.gl/qpFgWP
.
NPHS teachers involved in planning efforts included Michael Boyer and Curt Reichwein. This was the YMF's 2nd visit of 3 visits in a row to NPHS. Charlie Mumford, Caroline Voigtsberger, and Cory Bogas have visited and coordinated for each of the three ASCE Philadelphia YMF visits to NPHS. For more information about NPHS's Technology and Engineering Education Department, visit
http://www.npteched.org/
.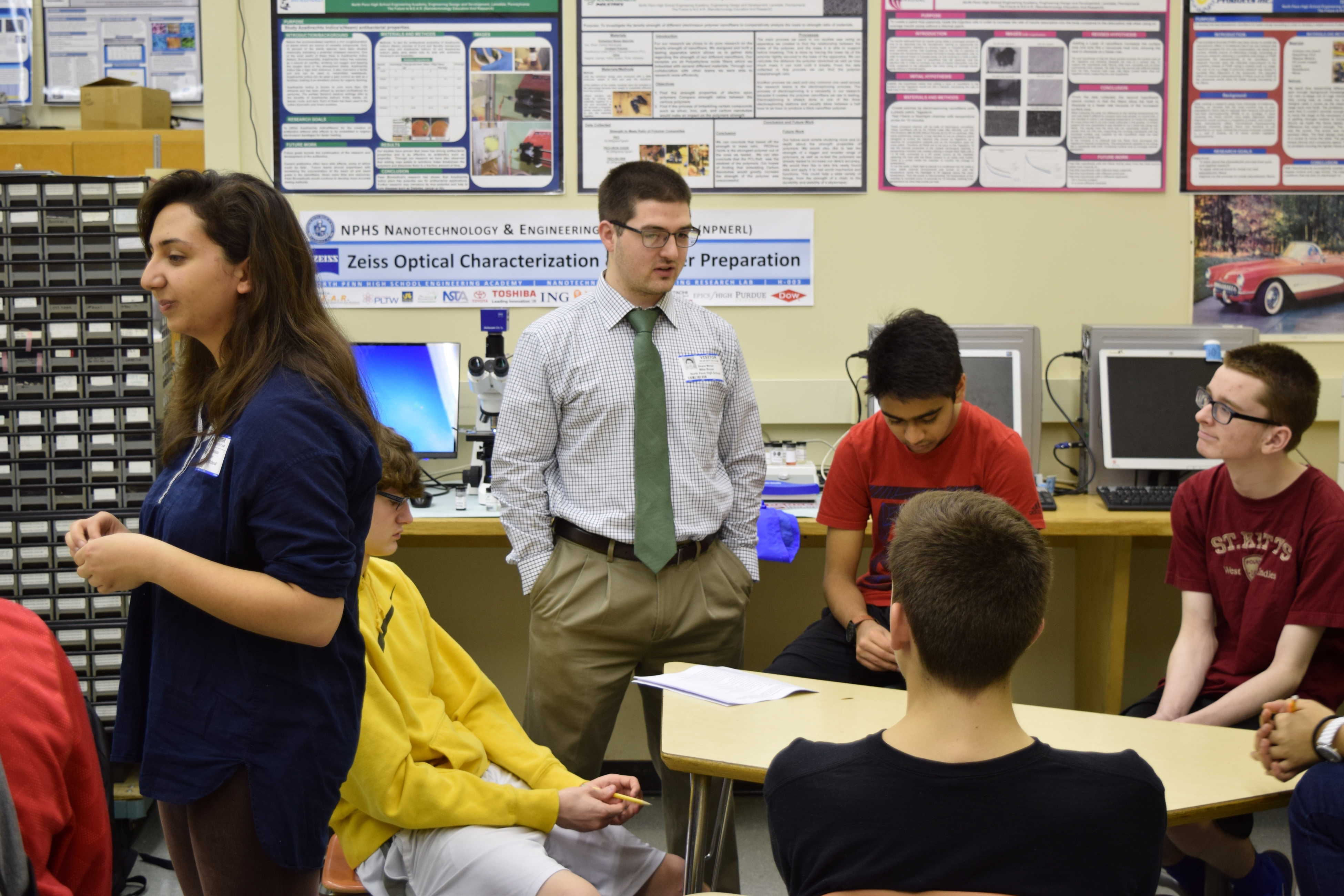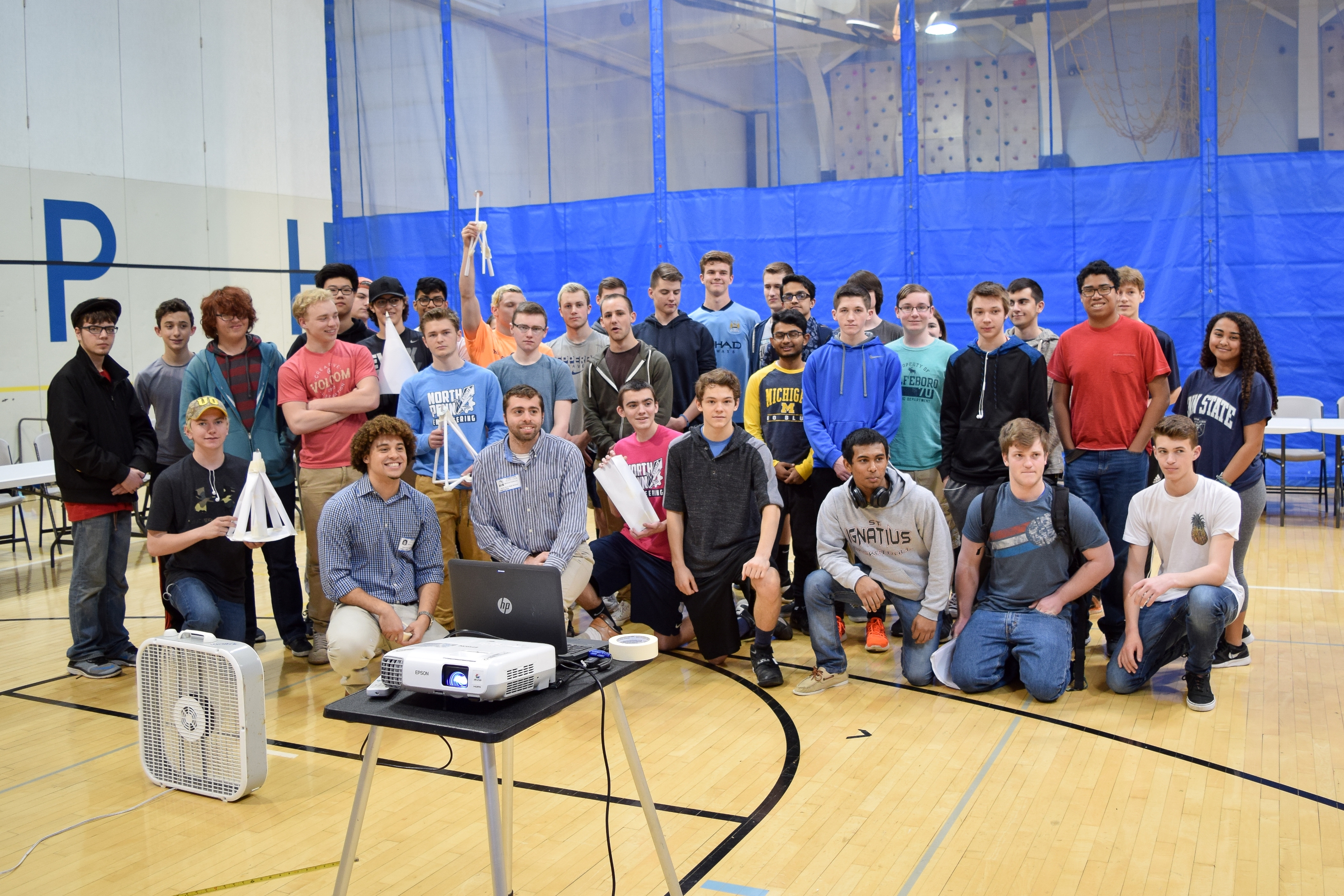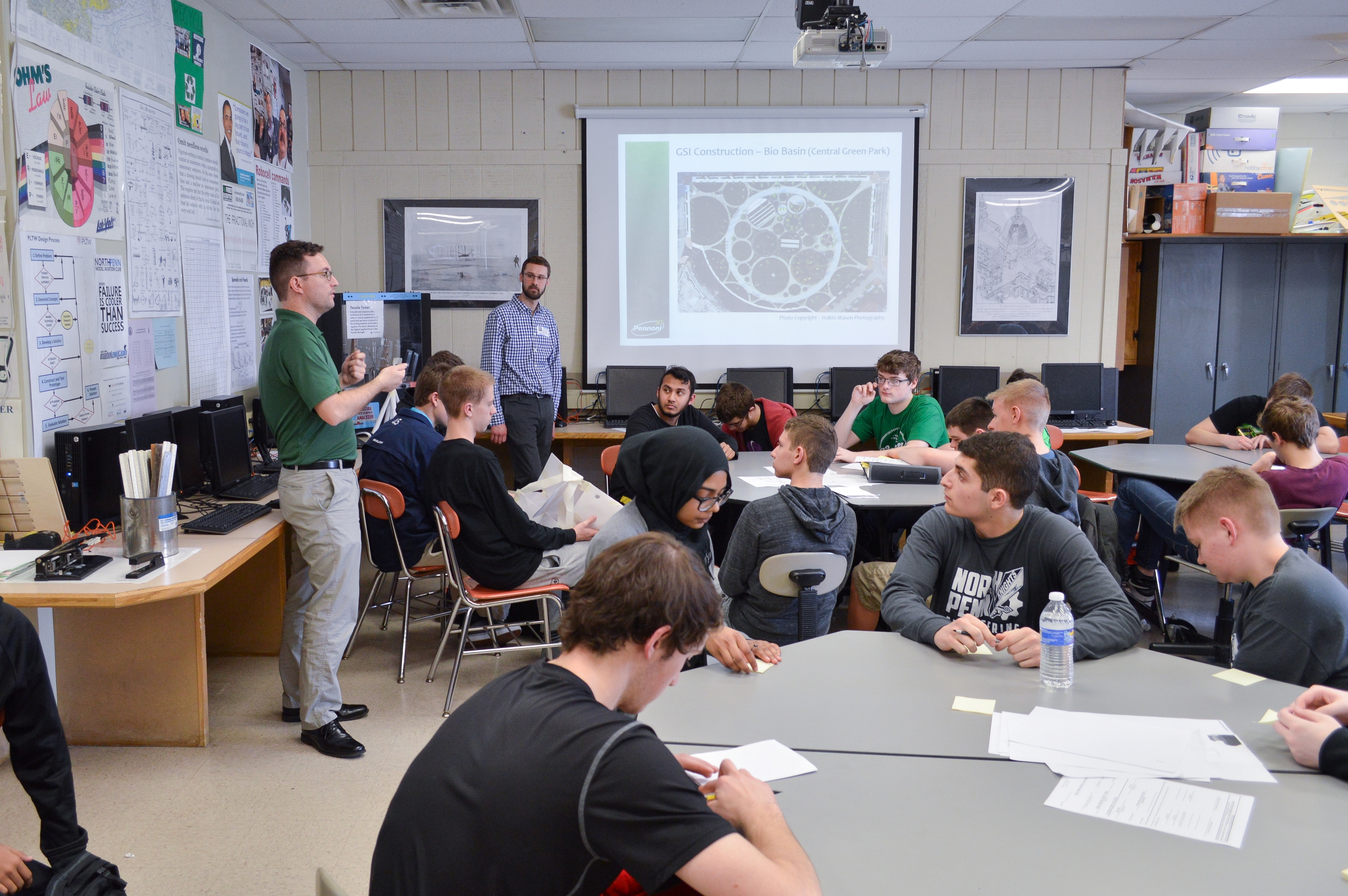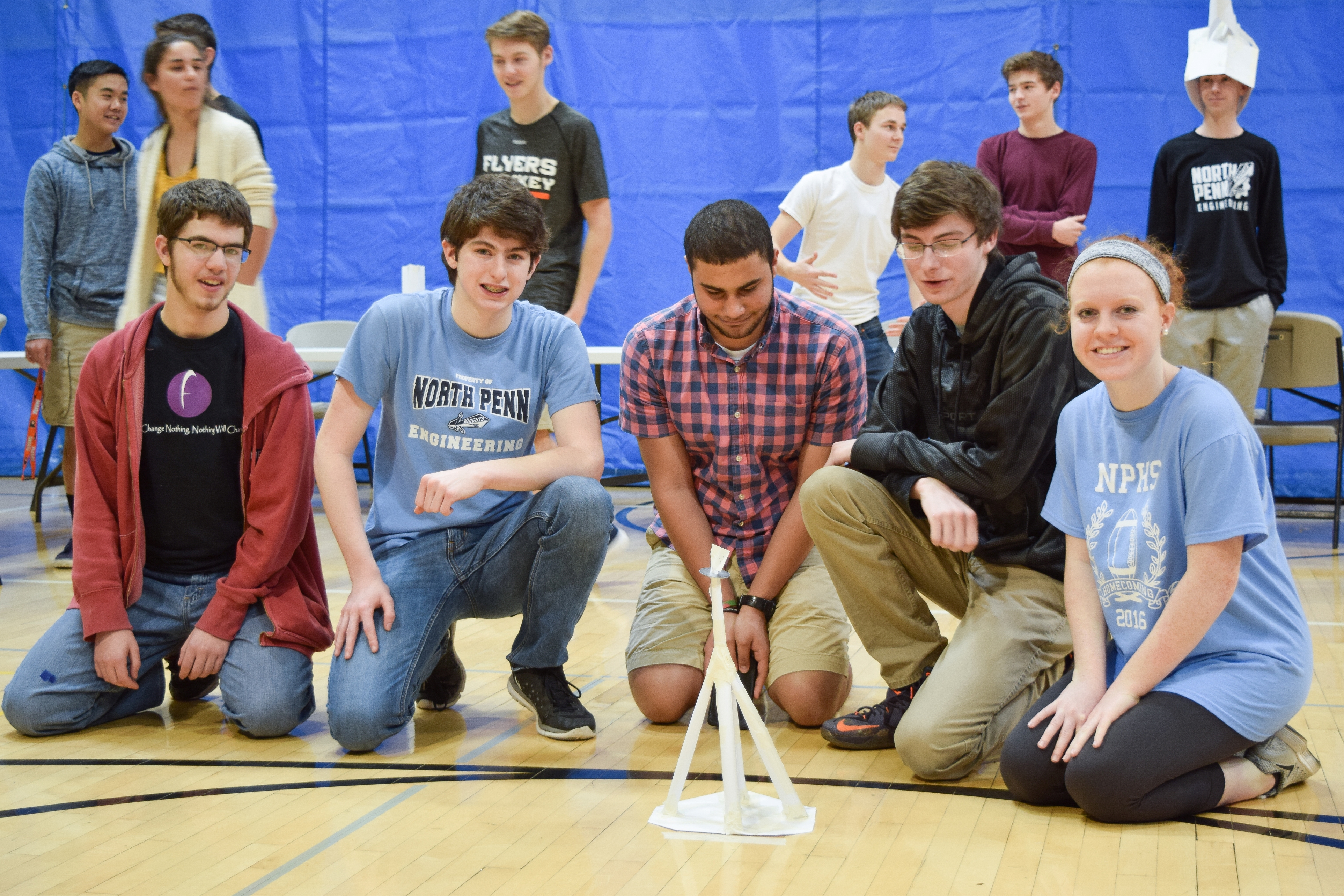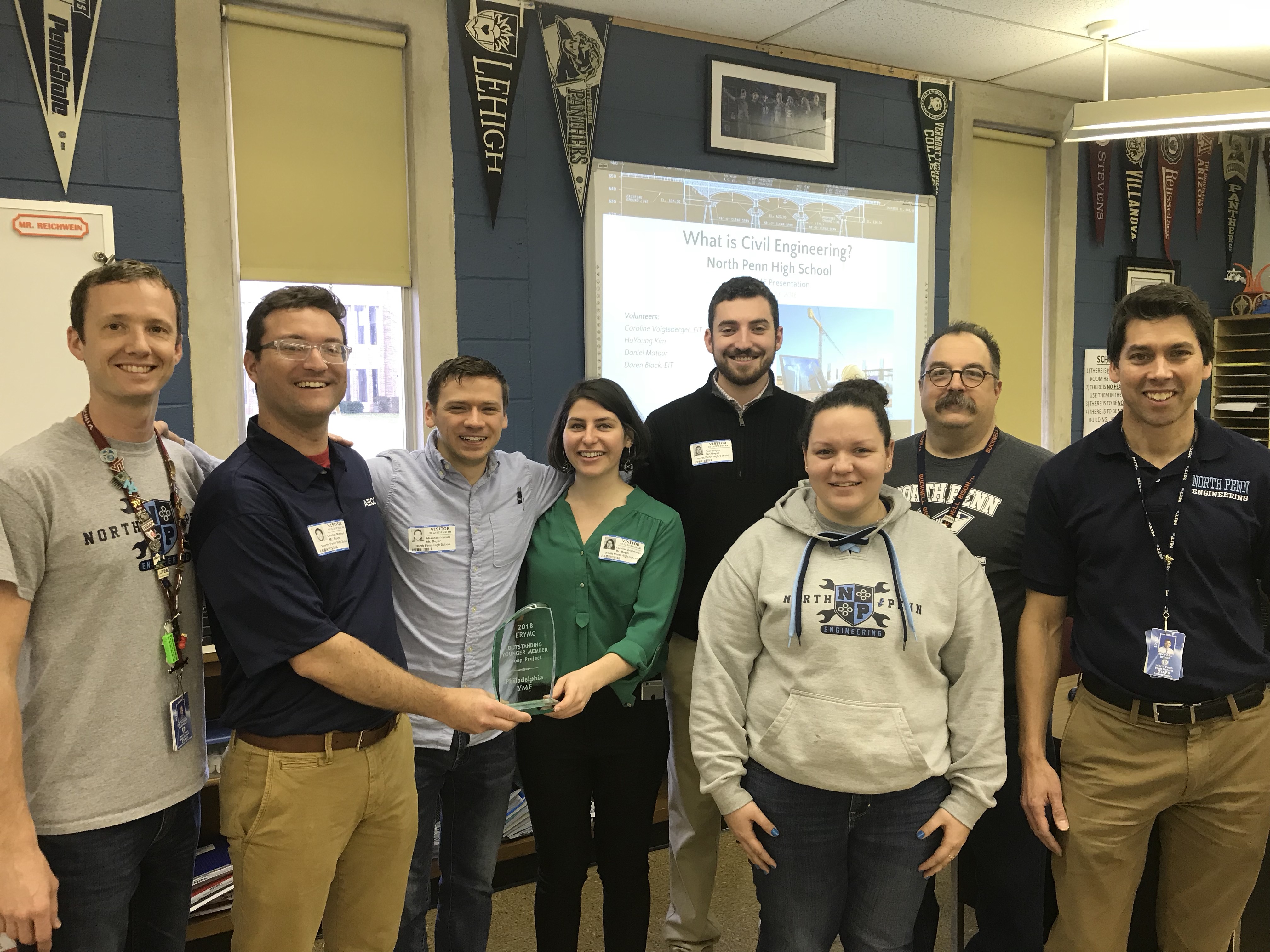 YMF members Charlie Mumford, Alex Hazuda, Caroline Voigtsberger, Cory Bogas with North Penn STEM teachers and coordinators, (pictured above) from our 2018 E-Week North Penn Outreach Efforts.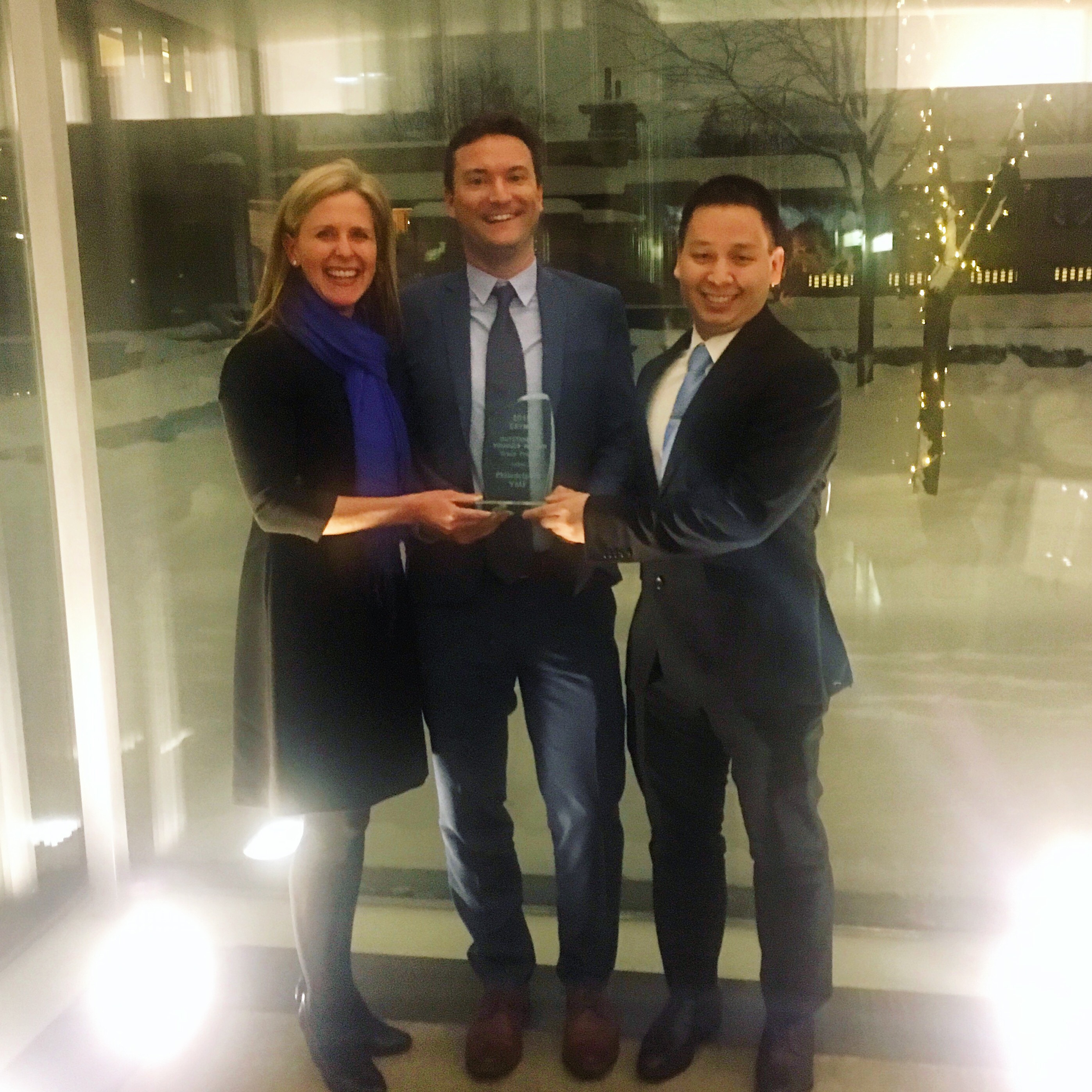 Charlie Mumford and Past President Nha Truong accept award on behalf of the YMF, here with 2018 ASCE President Kristina Swallow at the ERYMC 2018 Awards Banquet (pictured above, photo taken by ASCE Region 1 Governor Erin McCormick).


Thank you to North Penn High School's teachers and students, our Philadelphia YMF board members and all of our volunteers for your contributions to the ASCE Philadelphia Section, as well as towards ASCE's mission of advancing the civil engineering profession and serving the public good. To reproduce the entire Dream Big Inspired North Penn STEM day of rotations with your ASCE chapter, email Charlie at
Charlie.Mumford@aecom.com
for the full program outline.
To volunteer with the YMF's K-12 efforts, email our current co-chairs Assunta Daprano and Caroline Voigtsberger at
ascephilaymfk12@gmail.com
.